Alaris
Everyday more equipment arrives at our warehouse.
If you're looking for something, we can help! Give us a call at 1 (888) 228-7564 or shoot us an email anytime: Sales@IntegrisEquipment.com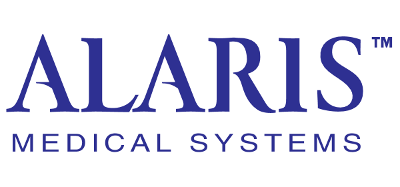 ALARIS Medical Systems, Inc
ALARIS Medical Systems, Inc. engages in the design, development, and marketing of products for the delivery of intravenous (IV) medications. It offers IV medication safety and infusion therapy delivery systems, software applications, needle-free disposables, and related patient monitoring equipment. The company's IV infusion systems are used to deliver to patients one or more fluids, primarily pharmaceuticals or nutritionals, and consist of medication safety systems, single and multichannel infusion pumps, syringe pumps, and dedicated and nondedicated disposable administration sets.
ALARIS' Medley Medication Safety System enables to gather and record clinical information for review, analysis, and interpretation. The company also offers patient monitoring products that measure and monitor temperature, pulse oximetry, and blood pressure.
ALARIS offers its products and services worldwide to hospitals, health care systems, and alternative care sites through direct sales force and distributors.
The company was incorporated in 1988 as Advanced Medical Technologies, Inc. and its name was changed to ALARIS Medical, Inc. in November 1996, and later to ALARIS Medical Systems, Inc. in June 2003. The company is headquartered in San Diego, California. ALARIS Medical Systems Inc. operates as a subsidiary of Cardinal Health Inc.
***For any Alaris products not found on the website, please call or email***
888-228-7564