Criticare
Everyday more Criticare equipment arrives at our warehouse.
If you're looking for something, we can help! Give us a call at 1 (888) 228-7564 or shoot us an email anytime: Sales@IntegrisEquipment.com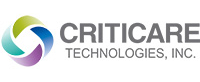 Criticare Systems Inc.
Criticare Monitors
Criticare Pulse Oximeters
Criticare Patient Monitors
Criticare vital signs monitors record basic to advanced patient data ranging from pulse oximetry to Invasive Blood Pressure. Criticare's vital signs monitoring products monitor the following parameters: SpO2, pulse rate, NIBP, IBP, ECG with Arrhythmia and ST Analysis, respiration, temperature, and CO2.
Here are some of the more popular Critcare products: 8100EP, 506DXN, Criticare Poet IQ, Criticare 504DX
***for any Criticare Systems products not found on the website, please call or email***
888-228-7564
Don't forget, we will buy your old or unneeded equipment including Criticare monitors and pulse oximeters.