Physio Control / Stryker
Everyday more Physio Control equipment arrives at our warehouse.
If you're looking for something, we can help! Give us a call at 1 (888) 228-7564 or shoot us an email anytime: Sales@IntegrisEquipment.com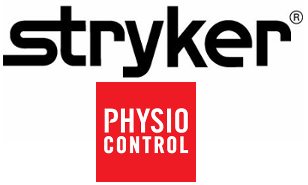 Filter Physio Control / Stryker
Physio-Control (Medtronic)
For more than 50 years Physio-Control, Inc., maker of renowned LIFEPAK® defibrillators, has been developing technologies and designing devices that are legendary among first response professionals, clinical care providers and citizens everywhere. Their defibrillators set the standard upon which an entire industry was built. From the beginning, their product development was customer-driven. It still is.
Physio-Control develops technologies and design devices according to the unique needs of the customers. Rather than one-size-fits-all solutions, Physio-Control products are designed for you, to work like you work. That's why their offerings include a full range of services and complementary products that form an emergency response system. Data management software, round-the-clock technical service, training, medical assistance, leasing programs and liability protection all work in partnership to help you perform the most critical task — saving a life. Paramedics, EMTs and firefighters trust our rugged and ultra-portable professional-grade tools. Clinical care providers choose our products to help them optimize patient care and improve operational effectiveness. Governments and employers partner with us to enhance public health and safety through intuitive, accessible, and easy-to-use lifesaving products.
In 1998, Physio-Control joined forces with Medtronic, Inc. (NYSE:MDT). Headquartered in Minneapolis, Medtronic is the world's leading medical technology company, pioneering device-based therapies that alleviate pain, restore health, and extend life. The combined company, with deep roots in the treatment of heart disease, is inspired by a common goal. In 2004, the Physio-Control name was dissolved and the business unit became Medtronic Emergency Response Systems, which reverted back to Physio-Control in December, 2006, when Medtronic announced its intent to spin off Physio-Control as a separate company.
The LIFEPAK 12 Defibrillator/Monitor
With over 650,000 LIFEPAK® external defibrillators in operation worldwide, Physio-Control is the global leader in external defibrillation. Physio-Control currently holds more than 70 percent of the domestic emergency medical services (out-of-hospital) market and nearly 50 percent of the domestic in-hospital market.
Physio-Control's Mission
We make lifesaving tools for lifesaving teams... unique medical solutions of the highest quality, which predict or urgently intervene in life-threatening cardiorespiratory events.
The Vision
"We envision a society in which no person dies suddenly as a result of a cardiorespiratory event."LIFEPAK Series
The LIFEPAK 1000 Defibrillator
Simple yet sophisticated, the LIFEPAK series enables clinicians at every level to focus on the most important task at hand — saving a patient's life.
PHYSIO CONTROL (Medtronic)
LifePak defibrillators, monitors, AED, accessories, batteries, battery chargers and parts
You have reached the Physio Control Section of Integris Equipment's Online Store Website. Here you will find a variety of Physio Control and Medtronic defibrillators, monitors, AEDs, accessories, batteries, battery chargers and parts for sale.
We stock used and refurbished Physio Control LifePak 12 defibrillators along with the accessories. We will also service and purchase units from you.
Give us a call and make us one of your Physio Control Medtronic Suppliers!
***For any Physio Control or Medtronic defibrillator, monitor, AED or accessory not found on the website, please call or email***
888-228-7564