Laerdal
Buy Laerdal products through Integris Equipment. Official distributor of Laerdal medical products - best prices online for Laerdal QCPR, Little Anne, Mini Anne, Resusci Anne. Manikins, face shields & more for sale.  

If you're looking for something and can't find it, we can help! Give us a call at (1)888-228-7564 or shoot us an email anytime: Sales@IntegrisEquipment.com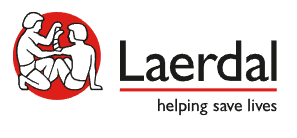 Laerdal Suction Units
Laerdal's Mission and Vision - "Our mission is Helping Save Lives. Our vision is that no one should unnecessarily die or be disabled during birth or from sudden illness or trauma."
***For any Laerdal products not found on the website, please call or email!!***
888-228-7564