Lifepak 12 Defibrillators for sale, refurbished - Best Prices Online
We have a great selection of refurbished Lifepak 12 and used Lifepak 12 defibrillators for sale including Fully Loaded, Basic, Monophasic, Biphasic options and many more. Best Medtronic Lifepak 12 prices online.
We also stock a huge range of Lifepak 12 batteries and accessories, you can view the full range of batteries here and accessories here
You can also view the more recent Lifepak 15 range here
***For any Lifepak products not found on the website, please call or email!!***
888-228-7564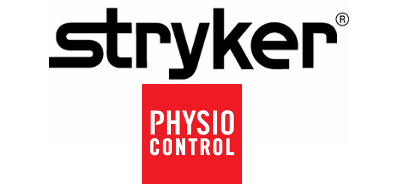 Filter Lifepak 12 Defibrillators for sale, refurbished - Best Prices Online
Lifepak 12 Defibrillators for sale, refurbished - Best Prices Online
About Physio Control / Stryker (Medtronic)
Physio-Control, the pioneer of portable defibrillation, continues to innovate in the field of medicine by developing advanced, best-quality medical solutions that can predict and intervene during life-threatening emergencies.
Physio-Control devices have helped physicians across the world to save countless patients with acute and treatable medical emergencies. The LIFEPAK defibrillators by Physio-Control, (previously Medtronic) have even performed efficiently at the top of Mount Everest and been launched into orbit on an International Space Station.
Physio-Control is the global leader in designing and manufacturing of emergency medical response devices. The mission and vision of Physio‐Control has been to become a trailblazer in emergency care and to lead the industry in the development of scientifically validated and innovative technologies to meet the unique requirements of physicians.
The Physio-Control system of treatment and care comprises customizable solutions that can ensure that devices, protocols, and staff are optimally synchronized for preparation and response to emergencies effectively with the main goal of improving the outcomes of emergency treatment.
Our range of refurbished Lifepak 12 Defibrillators for sale
We have a great selection of refurbished Lifepak 12 Defibrillators and used Lifepak 12 Defibrillators for sale including Fully Loaded and Basic options and options with or without a printer.
LIFEPAK defibrillators from Physio-Control have maintained the gold standard in emergency medical care for more than 30 years. Physio-Control Lifepak 12 monitors and defibrillators are used in hospitals and ambulances by physicians and other medical professionals all over the world.
LIFEPAK 12 is available for sale in two defibrillation waveforms including monophasic and biphasic.
The defibrillator control of this device and display functions like LCD screens are the same for both defibrillation waveforms. However, the biphasic defibrillator by LIFEPAK provides a higher energy level.
Physicians can use the defibrillator in a wide range of medical settings including hospitals, clinics, outdoors, and so on. The Physio-Control LIFEPAK 12 has been designed to be tough and durable. It is tough enough for use during transportation. It is an easily portable device. It excels whilst working in a clinical settings also.
The Medtronic LIFEPAK 12 also features an NIBP monitor that can measure the blood pressure of adults as well as pediatric patients. The monitor LIFEPAK 12 has the ability to inflate automatically by occluding its cuff. By using oscillometric measurement methods, it can determine the diastolic, systolic and mean arterial blood pressures, and the pulse rate of adults and children.
The device allows the measurements to be initiated manually as well as pre-set to recur at predetermined intervals. The blood pressure measurements can be determined using this device such that they are equivalent to those recorded by trained observers using the traditional stethoscope and cuff auscultation method, within the limit recommended by the American National Standard.
In cases where the patient is experiencing irregular heart rate or rhythm or any other form of arrhythmias, this device can be used to determine the heart rate by extending the time to complete the measurement.
In severe shock conditions, the lower amplitude of the blood pressure waveforms often makes it difficult for the monitors to determine the systolic pressure and diastolic pressure accurately.
However, this device can automatically deflate if the blood pressure measurement cannot be recorded within 120 seconds. The carefully designed features of LIFEPAK 12 make it one of the most advanced and innovative defibrillators which helps physicians save the life of patients during critical medicinal emergencies.
The Physio Control LIFEPAK 12 also comes with a printer with the ability to load 50 mm paper. The printer is equipped with an out-of-paper sensor that protects the print-head. This feature improves the durability of your device and helps save costs on the repair and maintenance of the defibrillator printer. The sensor of this printer has been designed to turn off automatically once the paper runs out and when the door of the printer is open.
The process to load the paper into the printer is very simple. This simplified process of changing the paper can not just help to avoid a delay in treatment during emergencies but also allows physicians to save time and effort in training their staff to use the device.
Nellcor SpO2 monitoring system is another advanced feature of these defibrillators. This system, attached to the pulse oximeter, is controlled by the defibrillator.
LIFEPAK 12 is designed to control the Nellcor SpO2 Monitoring Procedure Power to the pulse oximeter. Once the defibrillator is switched on, the oximeter can power up and perform a self-calibration and self-test that requires just 17 seconds. The oximeter can also perform a 3-second self-calibration once in every 15 minutes. Once the defibrillator is switched off, the oximeter turns off automatically helping to conserve the battery power. Moreover, the pulse oximeter also goes into the "sleep mode" when it is not in use thus saving the battery life further.
The sleep mode is activated in just 10 seconds after it is disconnected from the sensor. The oximeter returns to normal mode when it detects a patient signal or a sensor. The oximeter performs the self-test once it returns from sleep mode to active mode.
During sleep mode, its screen does not display any information related to the SpO2 measurements. The pulse oximeter can measure SpO2 levels between 50 to 100%.
Medical professionals across the world rely on LIFEPAK 12 defibrillators by Physio-Control. The LIFEPAK 12 Defibrillators offer uniquely designed multi-parameter equipment that combines manual and semi-automated defibrillation with 12-lead electrocardiography, external pacing, capnography and other advanced monitoring functions.
The platform of this device is upgradeable, which means it can allow physicians to add more parameters based on their needs or whenever any new feature is introduced.
Key features of the Medtronic Lifepak 12:
A wide range of paddles including standard paddles, sterilizable external and internal paddles, and pediatric paddles
Portable and compact
Utilizes ADAPTIV biphasic technology by Physio-Control offering a higher range of energy setting up to 360 joules
Compatible with QUIK-COMBO defibrillation/pacing/ ECG electrodes
Simple, easy, and affordable upgrades
NIBP oscillometric, non-invasive blood pressure monitoring with automatic measurement and artifact rejection modes
Masimo SETpulse oximetry feature that offers stable and accurate oxygen saturation monitoring
Advanced ECG analysis program that provides high standard interpretation allowing physicians to make accurate treatment decisions confidently
EtCO2 (End-tidalCO2) monitoring for both the non-intubated and intubated patients, with capnography technology and advanced FilterLine accessories that can function efficiently and smoothly even in high humidity conditions
Vital sign trending that allows for rapid evaluation of changes in the condition of the patient
Easy tracking of the cardiac conditions and risks
Allows Bluetooth wireless communication for transmission of patient data including the 12-lead ECG
ST-segment deviation measurement performed every 30 seconds
Options for AEDs and manual defibrillation both available to choose depending on the skills and comfort level of the users
Options for 50 mm and 100 mm printers
Q&A
Q. What is a typical refurbished Lifepak 12 price in US?
The prices of refurbished Lifepak 12 defibrillators are variable. We have a good selection of refurbished Lifepak 12 defibrillators available for sale. You can call or email us today to discuss your budget and specific requirements on sales@integrisequipment.com or (1)888-228-7564
Q. What is the difference between Lifepak 12 and Lifepak 15?
The Lifepak 12 has recently been replaced by Lifepak 15. However, the used Lifepak 12 defibrillator offers a cost-saving option for dependable and confident emergency cardiac interventions by physicians and paramedics.
The Lifepak 12 provides advanced features that are interchangeable with other equipment by Physio-Control for further cost reduction and maximization of the pad use.
Lifepak 15 offers better battery life, and an easier communication with the hospital's computer systems. Otherwise, the interfaces of both these devices are similar.
Hence, considering the benefits in terms of costs, Lifepak 12 could be a superior option. It also seems to be a good choice keeping in mind the on-going COVID-19 pandemic wherein physicians are having to treat a large number of patients.
Lifepak 12 could be a useful device to have during emergency visits to patients with serious emergencies linked to COVID-19. The lower cost of this device can also enable hospitals to purchase a large number of devices allowing them to treat more patients.
Q. How does the Lifepak 12 work?
The Physio-Control Lifepak 12 defibrillator uses a patented Shock Advisory System. The software algorithm of this device can analyze the patient's ECG (electrocardiographic) rhythm when the device is in semi automated mode and indicate whether or not the patient has a shockable rhythm.