Philips
Everyday more Philips equipment arrives at our warehouse.
If you're looking for something, we can help! Give us a call at 1 (888) 228-7564 or shoot us an email anytime: Sales@IntegrisEquipment.com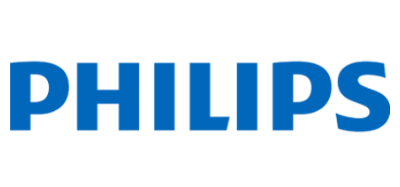 Philips Healthcare
People focused, healthcare simplified.
At Philips, we try to simplify healthcare through combining our unique clinical expertise with human insights to develop innovations that ultimately help to improve the quality of people's lives.
With a growing presence in cardiology, oncology, and women's health, we focus on the fundamental health problems with which people are confronted, such as congestive heart failure, lung and breast cancers and coronary artery disease. Our focus is to deliver value throughout the complete cycle of care: from disease prevention to screening and diagnosis through to treatment, monitoring and health management. Philips is dedicated to making an impact wherever care happens, within the hospital - critical care, emergency care and surgery – and, as importantly, in the home.
Imaging Systems
This business consists of X-ray, Computed Tomography (CT), Magnetic Resonance (MR) Imaging, Nuclear Medicine imaging equipment and ultrasound, used to create images of various parts of the body in varied detail. Ultrasound uses high-frequency sound waves to produce 2 and 3 dimensional images of the organs and structures of the body. General imaging, cardiology and portable systems make up Philips' ultrasound range of products.
Patient Care and Clinical Informatics
This business includes Patient Monitoring, Respiratory Care, Perinatal Care and Cardiac Care which consists of cardiologic informatics, advanced life saving (ALS) and automated external defibrillators (AEDs), electrocardiography (ECG) and diagnostic ECG, emergency care solutions and therapeutic temperature management. Clinical informatics includes clinical informatics, image management services and patient monitoring systems. Philips offers radiology information systems (RIS), picture archiving and communication systems (PACS) to manage clinical images that are generated in cardiology and radiology departments.
Some of the more popular Philips patient monitors are the Intellivue line of patient monitors. This line includes models; Intellivue MP70, Intellivue MP60, Intellivue MP50, Intellivue MP30 and more.
Customer Services
This business includes consultancy, clinical services, education, equipment financing, asset management and equipment maintenance and repair.
Home Healthcare
This business provides innovative solutions for the home that connect patients to their healthcare providers and support individuals at risk in the home through better awareness, diagnosis, treatment, monitoring, and management of the condition.
Sleep and Respiratory Care
Philips Respironics is a global leader in treating obstructive sleep apnea (OSA), a condition in which the airways collapse repeatedly during sleep, preventing proper respiration. Respironics gives Philips a leading position in the fast-growing areas of sleep management, respiratory care and non-invasive ventilation.
Independent Living
Philips Lifeline is the leading medical alert service in North America. It supports independent living for seniors and the chronically ill by giving them and their caregivers peace of mind. Philips Medication Dispensing Service is a robust solution that can help reduce the risk of medication errors by providing the right dose of medicine at the right time.
Lifeline's newest enhancement to its medical alert service offering includes Lifeline with AutoAlert - the only medical alert pendant that can automatically call for help if a fall is detected and the user can't push their button because they are disoriented, immobilized or unconscious.
Remote Monitoring
Philips provides a full line of remote cardiac monitoring services to more than 200,000 patients annually. Philips also assists mechanical heart valve patients self-test weekly which helps reduce anticoagulation-related complications. Philips Patient Telemonitoring Services (PTS) and Motiva, an interactive healthcare platform using broadband television, provide the ability to monitor patient's health at home.
***For any Philips Healthcare Equipment not found on the website, please call or email!!***
1 (888) 228-7564