Lifepak 20 & 20e Defibrillator & Accessories by Physio Control / Stryker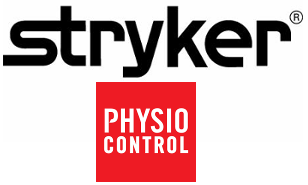 Filter Lifepak 20 & 20e Defibrillator & Accessories by Physio Control / Stryker
Lifepak 20 and Lifepak 20e Defibrillators: features and specifications
Advanced caregiving
Lifepak 20 and Lifepak 20e support advanced caregiving with its flexible functionality. These devices offer 360J of escalating biphasic energy for manual and automated defibrillation. LP 20 defibrillators are designed specifically to support patient transport and crash carts.
Lifepak 20 defibrillator enhances the confidence of BLS and ALS teams by allowing a quick and easy switch between manual and AED modes.
Deliver higher energy
Lifepak 20e defibrillator delivers higher energy that is needed to defibrillate patients who require more escalating biphasic energy to restore normal heart rate and rhythm and induce fibrillation.
Improvement through integrated data solutions
Lifepak 20 and Lifepak 20e monitors and defibrillators improve code team performance by providing access to complete event data.
Features of Physio Control Lifepak 20e and Lifepak 20 monitors and defibrillators:
Allows advanced monitoring of capnography, non-invasive pacing, ECG, and pulse oximeter
Intuitive controls allowing the doctors to streamline speed event reactions and training

Higher escalating biphasic energy of 360J
Standardized user interface
Compact and ergonomic design that ensures higher efficiency and stability during

patient transport
A centralized device that allows for better time management as well as documentation
Stable whilst riding on stretchers and crash carts
Larger code clock for better visibility

Resistant to drops and shocks
We supply both new and refurbished Lifepak 20 Defibrillators and Lifepak 20e Defibrillators. Our refurbished machines are put through extensive testing and cleaning before being returned to factory specification by our team of Certified BioMedical Engineers so you can buy with confidence. Many customers can save between 30-70% off traditional prices by buying a refurbished alternative.
Can't find the Lifepak products you need?
Everyday more Lifepak products arrive at our warehouse so if you're looking for something specific, we can help!
Give us a call at 1 (888) 228-7564 or shoot us an email anytime: Sales@IntegrisEquipment.com