Cardiac Science
Everyday more Cardiac Science equipment arrives at our warehouse.
If you're looking for something, we can help! Give us a call at 1 (888) 228-7564 or shoot us an email anytime: Sales@IntegrisEquipment.com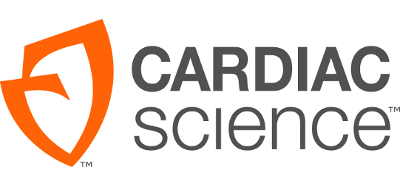 Cardiac Science – "At the Heart of Saving Lives"
Main Company Cardiac Science is a global leader in the development, manufacture, and marketing of diagnostic and therapeutic cardiology products and services. We provide a full spectrum of cardiology products and services that help protect hearts and save lives, including:
Devices designed to identify the early stages of heart disease — such as electrocardiographs, cardiac stress testing systems, diagnostic workstations, and Holter monitors;
Sophisticated systems for cardiac rehabilitation and cardiology data management;
Innovative and patented automated external defibrillators (AEDs) that provide assistance to victims of sudden cardiac arrest for both medical and public markets.
Cardiac Science products are marketed under the Cardiac Science, Burdick, Powerheart, Quinton, and HeartCentrix brand names.
***For any Cardiac Science, Burdick, Powerheart, Quinton, and HeartCentrix products not found on the website, please call or email***
888-228-7564