Zoll R Series Defibrillator and Accessories for sale
At Integris Equipment we have a wide range of Zoll R Series Defibrillator Machines and Accessories for sale. You can buy and sell Zoll R Series through Integris Equipment. Save 30-70% off traditional prices for these machines with our refurbished Zoll R Series options. Our range of Zoll R Series accessories includes batteries, pads, ecg cables, NiBP Cuffs, SpO2 finger sensors and much more.
We also stock a huge range of alternative Zoll AED Machines including Zoll AED Plus, Zoll X Series and Zoll M Series, you can view the full range of Zoll AEDs and Defibrillators here
If you're looking for something, we can help! Give us a call at 1 (888) 228-7564 or shoot us an email anytime: Sales@IntegrisEquipment.com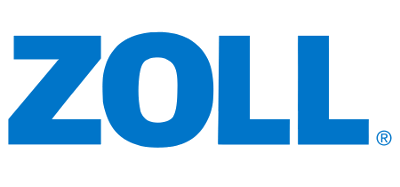 Filter Zoll R Series Defibrillator and Accessories for sale
Zoll R Series Defibrillators and accessories for sale
We have a great selection of new and used Zoll Defibrillator R Series machines, and accessories for sale online. Zoll R Series defibrillators and accessories have been designed to help physicians improve the outcomes in patients with cardiac arrest. These devices are based on the concept that it takes more than just a shock to increase the chances of survival of a patient from critical medical emergencies. That's why these machines have been designed to include advanced yet easy-to-use features to help physicians deliver high-quality CPR consistently whilst providing optimal pacing and defibrillation treatments to all the patients.
The Zoll R Series ALS defibrillators feature smart, simple, and ready defibrillation technologies to support the efforts of physicians who need to attend to patients with critical cardiac events on a regular basis. These defibrillators make code-readiness possible for every physician with their advanced design and features.
The Zoll R-Series is available with end-tidal CO2, blood pressure, and SpO2 monitoring capabilities. These defibrillators can also conduct automated comprehensive self-tests that include electrode integrity and battery status to ensure it is code-ready.
The Zoll R Series Plus defibrillators are easy-to-use and can help physicians deliver high-quality CPR with its Real CPR Help and CPR Dashboard features. These features guide the rescuer with real-time feedback on the CPR quality measures. It also provides a numeric display of the rate and depth of compression release, along with the unique Perfusion Performance Indicator.
Key features and benefits of the
Zoll R Series
:
Remote administration and viewing from mobile device or PC

Readiness checks include pacing, defib, and ECG modules

CPR Dashboard with detailed real-time display of the quality metrics for CPR using Real CPR Help technology

Advanced See-Thru CPR technology that can filter out CPR artifact thereby

minimizing the pause time during CPR and increasing CPR fraction

High-current defibrillation that delivers optimal treatment for all patients

Smart

Tools for comprehensive readiness checks and training

Always code-ready

Customizable dashboard
Can't find the Zoll Defibrillator products you need?
Everyday more Zoll AED products arrive at our warehouse so if you're looking for something specific, we can help!
Give us a call at 1 (888) 228-7564 or shoot us an email anytime: Sales@IntegrisEquipment.com
Integris Equipment is an Authorized Zoll Distributor