Zoll X Series Defibrillator and Accessories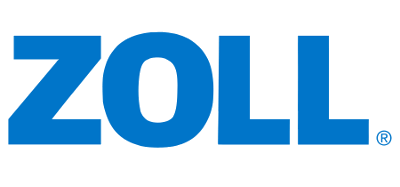 Filter Zoll X Series Defibrillator and Accessories
Zoll X Series Defibrillator Monitor
Here you will find a selection of Zoll cardiac monitors along with the accessories for the Zoll X Series Defibrillator. Accessories including batteries, pads, ecg cables, NiBP Cuffs, SpO2 finger sensors and much more.
Zoll X Series
: features and specifications
The Zoll X series has been developed with an aim to address the ever-changing needs of emergency medical services. Patients who have developed serious life-threatening medical events like cardiac arrest need to be monitored on a regular basis. Also, the treatment has to be provided at the earliest in order to ensure positive outcomes.
Zoll X series includes a range of monitors and defibrillators that are designed to help rescuers provide the best treatment to patients with emergencies. These machines include advanced features that integrate the field of medicine and technology to allow not just expert healthcare professionals but also lay rescuers to perform life-saving procedures with confidence.
Zoll X series monitors and defibrillators will allow you to keep pace with the rapidly progressing vision of emergency medical services and pre-hospital care.
The Zoll X Series monitors and defibrillators address the needs of physicians while attending to patients with cardiac arrest or similar life-threatening events.
These machines are lightweight and easy to carry. They weigh nearly half of the weight of monitors and defibrillators being used widely.
The Zoll X Series delivers exceptional capabilities that you expect from a carefully designed, full-featured monitor suitable for all patient types, including adults and even neonates.
Zoll X Series features Real CPR Help technology that can nearly triple the odds of survival in patients with cardiac arrest. It also includes open 12-lead capabilities that can reduce the time-to-balloon by creating an interface with all the leading STEMI and ECG management systems.
It offers a cutting-edge system to support open communication with its advanced features like integrated WiFi and simplified charting and transmission. The remote view functionality of these critical care machines can allow clinicians to see data about patient's parameters on a real-time basis on the X Series screen through a WiFi or cellular connection. It can help the rescuers modify the treatment based on the parameters.
Real CPR Help Technology
Features enabling the creation of interface with leading STEMI and ECG management systems
An open 12-lead capability that can decrease time-to-balloon
Integrated WiFi system
Designed to allow clinicians to view real-time data from X Series screen with a WiFi or cellular connection
Open communication system
Remote view functionality
Simplified charting and transmission
Can't find the
Zoll
AED products you need?
Everyday more Zoll AED products arrive at our warehouse so if you're looking for something specific, we can help!
Give us a call at 1 (888) 228-7564 or shoot us an email anytime: Sales@IntegrisEquipment.com
What environment is
Zoll X Series
best suited to?
Zoll X Series is suitable for the management of critical medical emergencies including cardiac arrest. It is also designed to support the treatment modalities in patients with traumatic brain injury (TBI). The TBI Dashboard on the Zoll X Series advanced monitors and defibrillators provide trending information about the parameters that are the most critical to TBI patients, enabling the clinician to detect potential deterioration quickly.
These machines also provide remote view capabilities that help clinicians view data about the patient's vital parameters from a remote location. This form of telehealth solutions from Zoll can enable effective decision support that can help EMS providers improve patient care.
The costs of Zoll X Series monitors and defibrillators vary hugely. The price may range from a couple of thousand dollars for new models, though the refurbished and older models are available at a much lower price. Please contact our specialists today to discuss the pricing of Zoll monitors and defibrillators.
The Zoll X Series monitors and defibrillators are designed for use by expert healthcare professionals who attend to patients with critical medical events on a regular basis. These machines include functionalities that are easy to understand and follow. Hence, even lay rescuers can use these machines when immediate care by physicians is not available.